Remembering Bob Barkhouse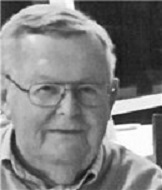 Bob Barkhouse, an automotive repair industry pioneer and founder of the California Automotive Teachers (CAT) association, passed away on September 21, 2019, at the age of 89.
Bob had a long and distinguished career in the automotive repair industry. He was a true visionary and worked tirelessly to establish industry standards and create educational opportunities. He founded CAT in 1969 to promote automotive repair instruction at the high school and collegiate levels. Bob was committed to industry standards of excellence and was instrumental in founding the Automotive Repair Coalition (now California Automotive Business Coalition).
Bob made a lasting impression on students, colleagues, administrators, politicians, and voters. He was a humble but forceful change-maker, committed to improving the industry. We are grateful for the many contributions he made to the Bureau of Automotive Repair and to the industry. He will be missed.