Advanced Vehicle Safety Technologies
Vehicle manufacturers are rapidly introducing advanced vehicle safety technologies. These safety technologies include vehicle collision management systems to protect occupants in the event of a collision and Advanced Driver Assistance Systems (ADAS) to help avoid and mitigate the severity of collisions. In many instances, repairing vehicles with advanced safety technologies requires specific equipment, procedures, and materials. With vehicle safety technology standard on many vehicles, and the introduction of new technologies, the need to follow service specifications and procedures will be paramount to repairing these advanced systems.
To stay ahead of the advances in vehicle technology repair requirements, the Bureau of Automotive Repair's (BAR's) Technical Training Unit developed a Structural Damage Analysis (SDA) training course for its program representatives. SDA training is a week-long, hands-on class relating to vehicle safety technology and collision management system advancements. SDA training was developed to address the changing vehicle structural designs by the manufacturers, which can be specific by vehicle year, make, and model.
Program representatives are taught how to inspect and identify collision energy as it travels through the vehicle. Additional training topics include airbag timing and function, inspection of ADAS, steel properties, sectioning procedures, aluminum repairs, carbon fiber repairs, bonding adhesives, windshield replacement, and welding types, along with their applications and materials.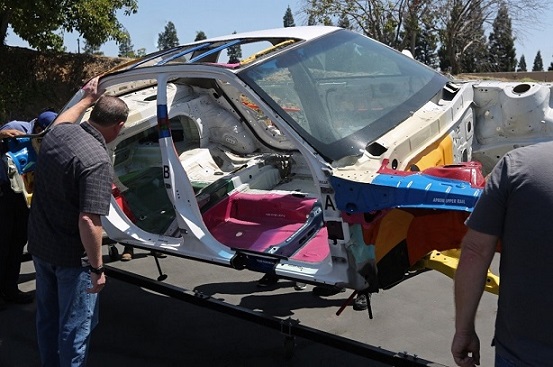 Pictured: BAR program representatives examining vehicle components on a full-body module.

During the SDA training, each program representative is assigned a damaged section of a vehicle module that has been in a collision. The vehicle module is placed on a rotisserie-like device to inspect it, allowing a 360-degree view of the damage. Program representatives identify structural damage, conduct an in-depth analysis of the structure that has been compromised by the impact, photograph identified issues, establish appropriate repair techniques, and present their findings to the class.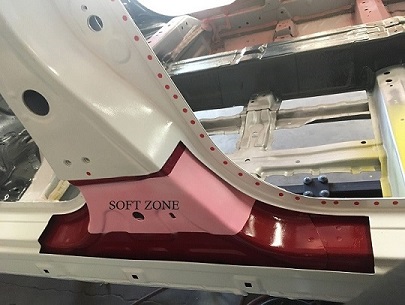 Pictured: Advanced technology steel module showing different ratings of steel, weld points, and floor reinforcements.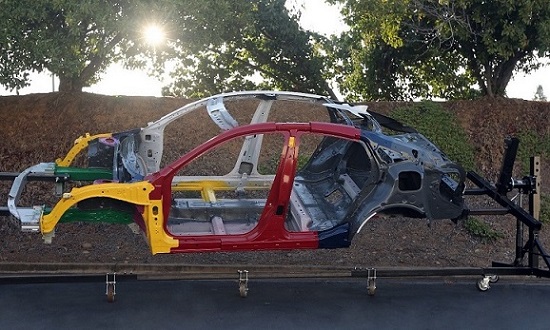 Pictured: Advanced technology module on a rotisserie-like device allowing the program representatives to learn appropriate repair techniques of the advanced vehicle safety technologies and engineering advances.


SDA training provides program representatives the resources to ensure the proper repair of advanced vehicle safety systems and educate the industry and consumers regarding these repairs. BAR will continue to develop and implement training for its program representatives as the underlying technologies continue to evolve. New regulations are also being developed to address the changes in vehicle technology and resulting repair practices.
Automotive repair dealers (ARDs) should be aware of the specific service specifications and requirements to ensure consumers obtain a proper and safe repair. Some ARDs are performing vehicle technology/structural repairs or services internally, while others are subletting the repairs or services to outside vendors. In either case, ARDs are required to adhere to service specifications, accepted trade standards, and the Automotive Repair Act and related laws and regulations. Specifically, California Code of Regulations, title 16, section 3365(a), requires that:
Repair procedures including but not limited to the sectioning of components parts, shall be performed in accordance with OEM service specifications or nationally distributed and periodically updated service specifications that are generally accepted by the autobody repair industry.
For additional information on these requirements, please visit the Laws and Regulations page at www.bar.ca.gov.